End of Lease Rubbish Removal in Sydney
Moving houses really shows you the amount of junk you have at home and how little you use all of it! There's usually a bunch of items that have been gathering up dust in that spare bedroom that we're sure you've forgotten about! We know that things get missed off the cleaning checklist you've created.
If it's the end of your lease and you need to get rid of your junk, you've found the right stop! Here at CBD Rubbish Removal, we have been conducting end of lease rubbish removals for years! There is no property too big or too small for our team. We are experts in end of lease cleaning and junk removal.
We have an abundance of experience with end of lease rubbish removals and pride ourselves on the quality of our work. Being a homeowner, it's not only physically draining but also mentally draining to clean the property up yourself. We do all the hard yards for you. CBD Rubbish Removal are fairly priced and always get the job done to satisfaction.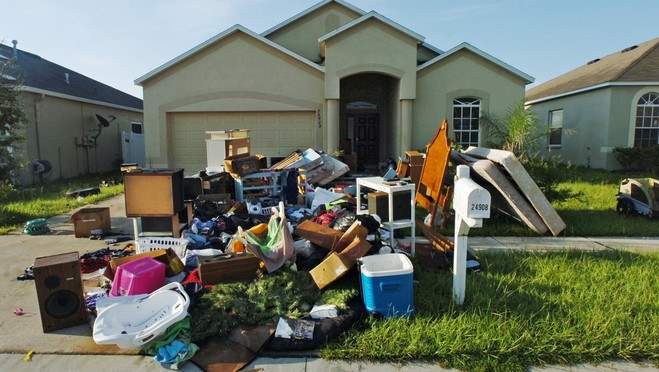 End Of Lease Rubbish Removalists
CBD Rubbish Removal operate 7 days a week to provide a convenient service. We are renowned for our fast and reliable end of lease rubbish removal service. To make it even better, we provide same day service all around Sydney.
We pride ourselves on our competitive pricing in the industry and provide free no obligation quotes with zero hidden costs so you know exactly what you'll be paying. We aim to make our service as easy as possible with you in mind. Give our friendly team a call today on (02) 9186 8108 for a fast and efficient end of lease rubbish removal service.
We deal with the entire rubbish removal process from loading and disposing of all items to sweeping up the last little bits. We ensure that your project is left sparkling clean with no leftover debris. Leave the workload to us; we're ready to deal with all your rubbish so that you no longer need to!
We also promote recycling and re-use strategies to ensure that our services are environmentally friendly. Give our team a call now on (02) 9186 8108 for a free quote! We take all types of rubbish and ensure your property will be sparkling clean to present to the real estate agent. CBD Rubbish Removal is Sydney's rubbish removal team.
The team at CBD Rubbish removal service all around Sydney including Northern Suburbs, South West, Sutherland Shire, Eastern Suburbs, Western Suburbs, Inner West, Hills District, Inner South and Sydney City. Our 24/7 rubbish removal service provides convenience for our clients. We are highly recommended in the Sydney area.
Rubbish Removal Services
We provide a whole range of rubbish removal services that include: