Landscaping in Sydney
The landscaping of your house changes the entire visual aesthetic of the way your home looks. The team at CBD Rubbish Removal have an abundance of experience completing beautiful landscaping jobs. We combine our experience, creativity and passion to bring your landscaping vision to life and bring you the back and front yard you've always dreamed of! You'll go home to a beautiful area that's the perfect entertainment space for your visitors.
We are affordable, reliable and professional when it comes to all our landscaping jobs. There is no landscaping job too big or too small for the team at CBD Rubbish Removal. We will take on any type of landscaping project.
Landscaping well done has many advantages. One of those advantages is that it can add value to your home. A transformed front yard and back yard can make all the difference to your home. We have years of experience and are great landscape designers.
Whether you have a particular design in mind, want a water feature and so on, we will get the job done by creating a garden that will last the test of time!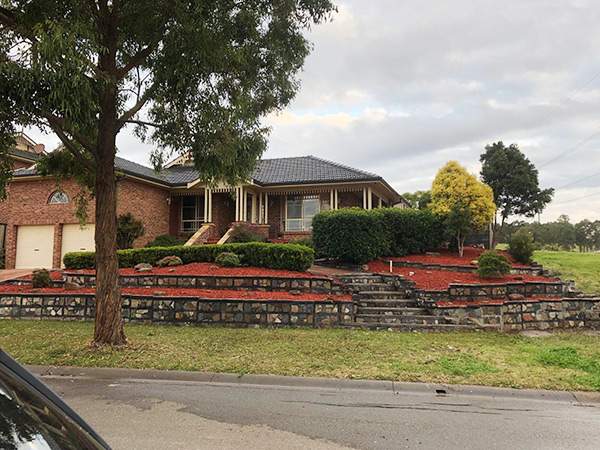 Landscaping Specialists in Sydney
CBD Rubbish Removal operate 7 days a week to provide a convenient service. We are renowned for our fast and reliable landscaping service. To make it even better, we provide same day service all around Sydney. We pride ourselves on our competitive pricing in the industry and provide free no obligation quotes with zero hidden costs so you know exactly what you'll be paying.
We aim to make our service as easy as possible with you in mind. Give our friendly team a call today on (02) 9186 8108 for a fast and efficient landscaping service that will transform your outdoor space.
We deal with the entire rubbish removal process from loading and disposing of all items to sweeping up the last little bits. We ensure that your project is left sparkling clean with no leftover debris. Leave the workload to us; we're ready to deal with all your rubbish so that you no longer need to!
We also promote recycling and re-use strategies to ensure that our services are environmentally friendly. Give our team a call now on (02) 9186 8108 for a free quote! We offer the complete landscaping process from start to finish. Our work is completed to high quality and we take pride in knowing our customers are always 100% satisfied.
CBD Rubbish Removal provide a landscaping service to all of Sydney including Northern Suburbs, South West, Sutherland Shire, Eastern Suburbs, Western Suburbs, Inner West, Hills District, Inner South and Sydney City. We are your one-stop-shop for all garden maintenance services.
How Much Does Landscaping in Sydney Cost?
Each and every landscaping job varies depending on the size of the job, the time it'll take to be completed, the man power requires and the type of plants and material you require. Each job is unique and that's why we offer free transparent quotes. Our pricing is always fair and honest. We provide upfront pricing with no hidden fees so you know exactly what you're paying for.
Give our team a call now on (02) 9186 8108 for a free quote.
Rubbish Removal Services
We provide a whole range of rubbish removal services that include: