Is there rubbish in your home that's slowly piling up? Is it time for a spring clean to get rid of that unwanted junk and clear up some valued space? Or are you moving houses and have too much junk piled up and you're looking for a waste removal service in Sydney?
Whether you need to downsize or just clean up the junk around your house, CBD Rubbish Removal is the team you need to get rid of your rubbish efficiently. We provide same day rubbish removals for any type of rubbish.
Household Rubbish Removal in Sydney
Here at CBD Rubbish Removal, we provide a fast and reliable service when it comes to household rubbish removal with lowest prices guaranteed. Take advantage of our team of expert household rubbish removalists and get rid of your junk quick!
Over the years, we have completed thousands of household rubbish removal jobs. There is no job too big or too small for the CBD Rubbish Removal team. Our experienced team will take your unwanted couches, beds, furniture, white goods, appliances, fridge, building materials, washing machines, garden waste, tvs – you name it, we take it! We'll even take your green waste!
If you're looking for a removal company in Sydney with affordable prices, you've found the right place! We service all of Sydney including Northern Suburbs, South West, Eastern Suburbs, Sutherland Shire, Western Suburbs, Inner West, Hills District, Inner South and Sydney City.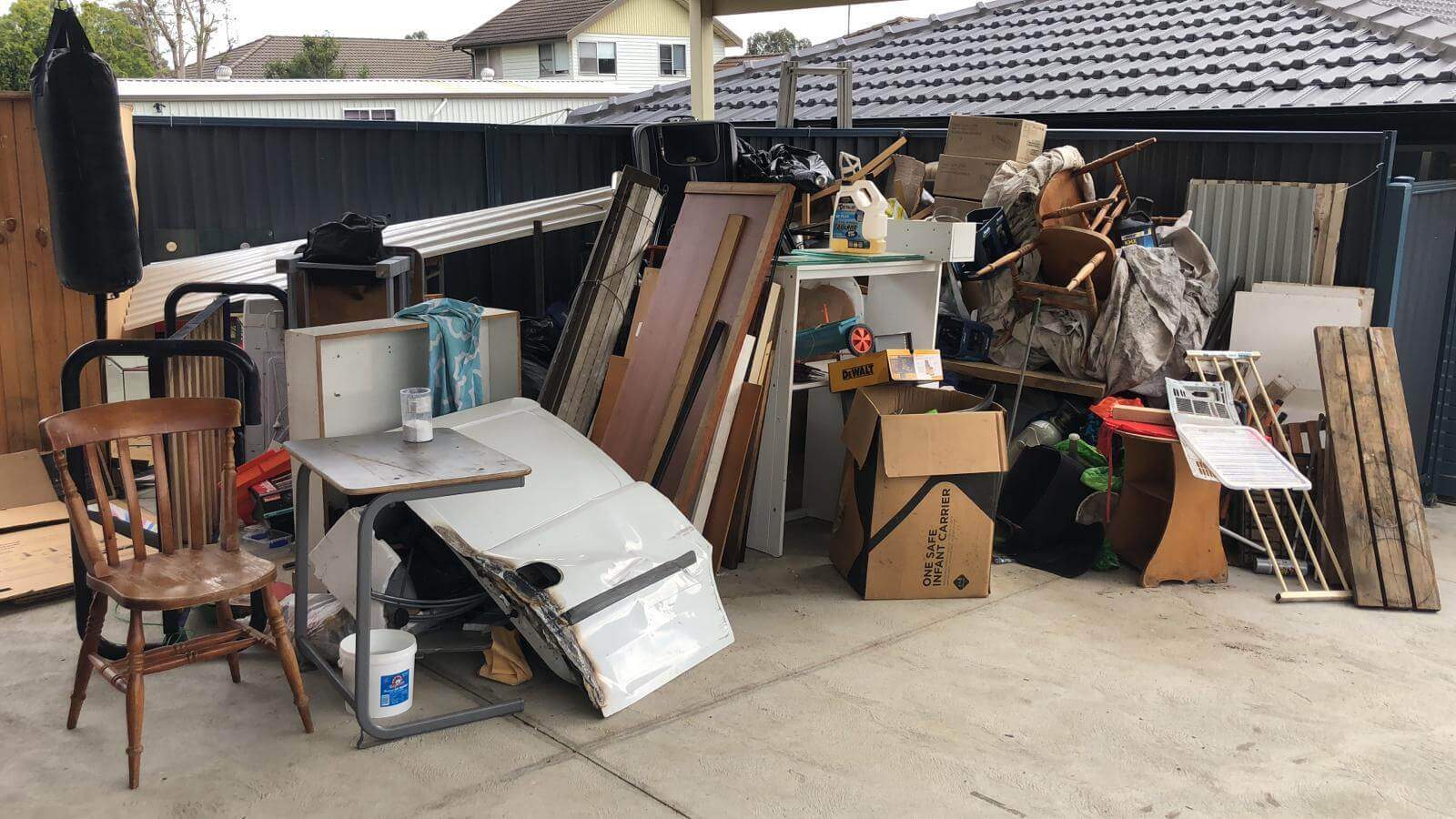 Household Rubbish Removal Specialists
The team at CBD Rubbish Removal operate 7 days a week to provide a convenient service. We are renowned for our fast and reliable household rubbish removal service. To make it even better, we provide same day service all around Sydney.
We pride ourselves on our competitive pricing in the industry and provide free no-obligation quotes with zero hidden costs so you know exactly what you'll be paying. We aim to make our service as easy as possible with you in mind. Give our friendly team a call today on (02) 9186 8108 for a fast and efficient household rubbish removal service.
We deal with the entire rubbish removal process from loading and disposing of all items to sweeping up the last little bits. We ensure that your project is left sparkling clean with no leftover debris. Leave the workload to us; we're ready to deal with all your rubbish so that you no longer need to! We're experts in the collection and disposal of all household waste.
We also promote recycling and re-use strategies to ensure that our services are environmentally friendly. Give our team a call now on (02) 9186 8108 for a free quote! We'll do all the heavy lifting for you. We are highly recommended by many individuals for rubbish removal in Sydney.
Cheapest Household Rubbish Removal in Sydney
We strive on being the best household junk removal company in Sydney. Piled up rubbish could become stressful. CBD Rubbish Removal will do all the heavy lifting and get rid of the stress for you. With a 24/7 service, we offer convenience, cheap rubbish removal and an experienced team that will complete the job to high standards.
How Much Will Household Rubbish Removal Cost?
The cost of household rubbish removal differs from job to job. The team at CBD Rubbish Removal provide free no obligation quotes to ensure you know exactly what you're paying before the job is complete. Pricing is dependent on the size of the job, the time it will take to be completed and the man power needed. Every job is unique and that's why free quotes are offered.
Rubbish Removal Services
We provide a whole range of rubbish removal services that include: